There is the impression that a healthy lifestyle is difficult to maintain. Here's how Fortify can help!
Are you looking for a convenient and healthy lifestyle but not sure where to start? Modern busy lifestyles are often at odds with healthy aspirations of individuals who want to achieve a life in which good nutrition and exercise reign. As our lives get busier, people are constantly looking for more and more convenient ways to live their life to make it easier on them and their families.
Limited time seems to be a common factor that hinders a healthy lifestyle; the unwillingness to cook and prepare healthy meals because pre-packed and fast foods, take-out and snacks are faster and easier.
However, compromising your health does not have to be an option. If convenience, hassle-free and no cooking is on your agenda, all with the aim of bettering your lifestyle, Fortify is your solution. Here's how we can help you.
How important is a healthy and balance lifestyle?
Maintaining good health is not simply the absence of an illness or disease. Although the two are important, health also consists of complete physical, mental and social well-being.
A healthy and balanced lifestyle means eating meals that consist mainly of fresh ingredients, getting regular exercise in and getting plenty of rest. Our bodies function like machines and they require a balance of protein, carbohydrates, fat, vitamins, minerals, and water to stay in good and functioning order.
Living a healthy lifestyle brings about a number of benefits such as building a strong immune system to prevent and fight infections, lowers blood pressure, help you maintain a healthy weight, give you more energy during the day and provide you with essential nutrients to support tissue growth.
Your body isn't made to sit around all day either. Although a lot of jobs require us to sit in front of a computer screen all day long, it is heavily important to keep your joints and muscles in good working condition through exercise. Through exercise, your body will find it much easier to fight sickness and injuries. Exercise also helps maintain a healthy attitude towards mental pressures.
How can Fortify help make your healthy lifestyle more convenient?
Fortify is not just another meal delivery service. It is your support system. Understanding your busy lifestyle, the team at Fortify is set to make your healthy lifestyle easier while motivating you to achieve your goals.
Meal-prep can be time-consuming; however, we all know that it is essential, especially if you are trying to create calorie counted meals. Fortify has got you covered from all aspects. Our professional service is here to bring your healthy, fresh, calorie-counted meals straight to your door – hassle free!
However, we know that people's goals are different. Not everyone wants to lose weight – some might want to gain muscle. Not everyone's sole focus is meat protein – some are vegetarian or pescatarian. However, although everyone's goals might be different, you all can have one thing in common… and that is Fortify!
Fortify's Five Different Meal Packs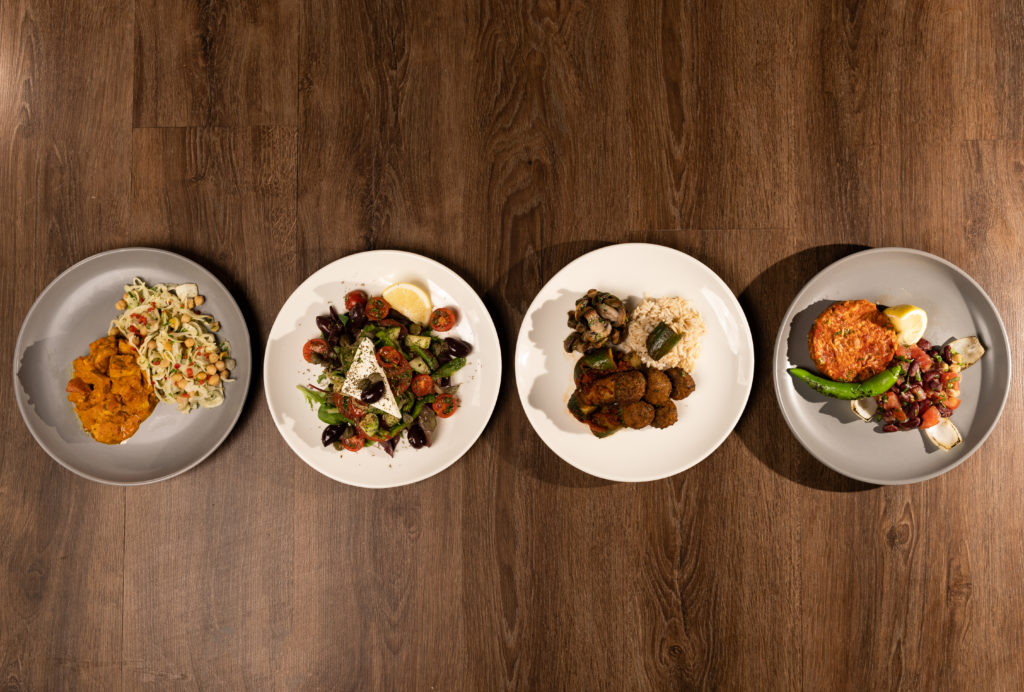 If you're looking for nutritious and tasty meals with no hassle, Fortify's meals packs are for you. The meal packs include Protein +, Pescatarian, Vegetarian, the Chef's Selection and the Custom Pack. The Protein+ meal pack is designed to hit all your macros as it is packed with 37 to 60g of protein including salmon, beef, chicken and turkey. Alternatively, the Pescatarian meal pack is your go-to option if you're looking to cut down on your meat intake while the Vegetarian meal pack is suitable for people who want to include more plant-based meals in their diet. If you're an indecisive person and all these options confuse you, our Chef's Selection meal pack is perfect for you as it is packed with some of our favourite dishes. On the other hand, if you want to mix and match your favourite dishes from all the meal packs, then the Custom Pack is your suitable choice.
All these meal packs come in 4, 6, 8 and 12 meals and they are all nutritionist-designed and chef-prepared. Convenience at its best.
Meal Planning Made Easy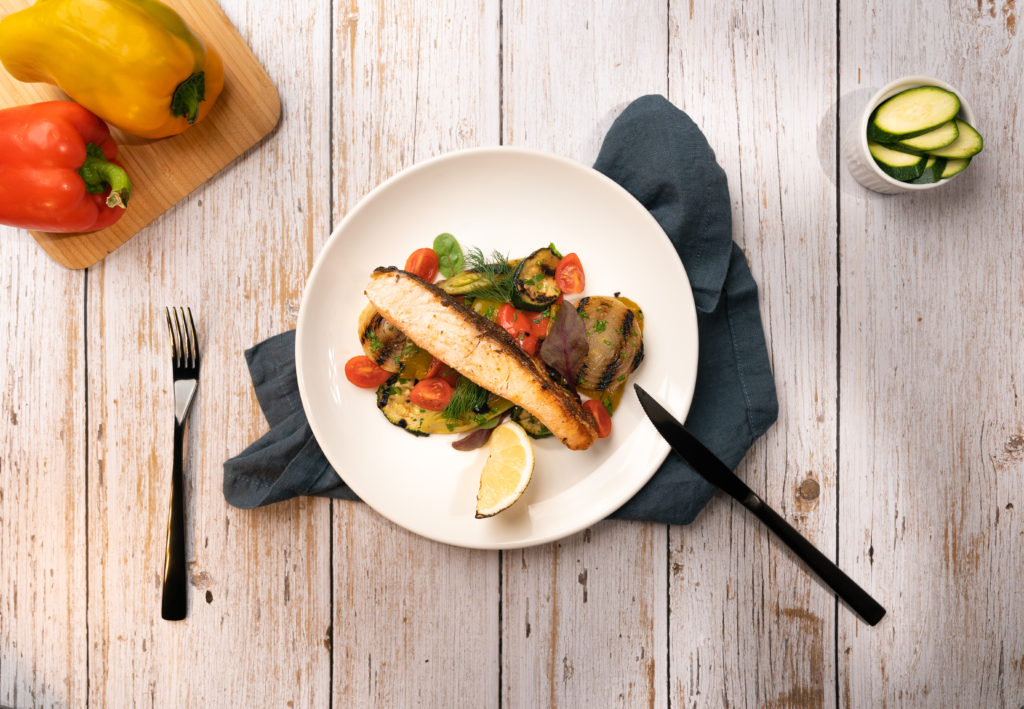 But that's not all. Fortify also comes equipped with three meal plans: the Balanced plan, the Power plan and the Convenience plan. Here's where it gets interesting. With these plans, you do not have to think of ANYTHING. All your healthy and nutritious meals are calorie-counted, prepared for you, and delivered straight to your door. The Balanced plan consists of breakfast, lunch, dinner, and a snack of around 1200 – 1400 calories per day. The Power plan is perfect to fuel anyone's training as it offers breakfast, three meals and a snack of around 1800 – 2000 calories per day. The Convenience plan is your go-to option for a time-saving solution for lunch and dinner as it consists of two main meals per day.
Talk about convenience at your service! All you need to do is simply reheat the meals for two minutes and Bon Appetit!
Your Personalised Plan
However, if you have specific goals or calories in mind, Fortify can cater for a personalised approach. Simply upload your meal plan and we will create fresh and tailored dishes that will fit your goals. The plan will also be reviewed by our certified nutritionist to create the perfect balance of protein, carbs, and fat. All without compromising taste!
Maintaining a healthy lifestyle has never been this convenient and hassle-free. With no grocery shopping, cooking, and cleaning involved, Fortify is the ultimate time-saving solution that will help you achieve your goals.
Ready to start your convenient healthy lifestyle? Contact us for more information and/or a consultation. Your first step starts today!