Healthy Eating that will satisfy everyone's tastes buds
Your employees spend a significant amount of their time at work – sitting at a desk, typing away behind a screen, with little to no activity done during major parts of their day. Approximately one-third of their day is spent at the office which also means that one-third of their daily meals are eaten at the office. It's crazy when you think about how much time your employees spend at the workplace.
Nutrition's Role in a Healthier Lifestyle
With these statistics in mind, promoting a healthier lifestyle in the workplace should not be underestimated. Taking care of your employees' health will come to your advantage as well as theirs.
Nutrition plays a great role in your employees' healthier lifestyle. That is why, you as the employer, should do your utmost to ensure that healthy eating is encouraged. Although getting a celebratory take-out is fine if done as a one-off event, you could be portraying the wrong idea if this is done weekly or too often during the month.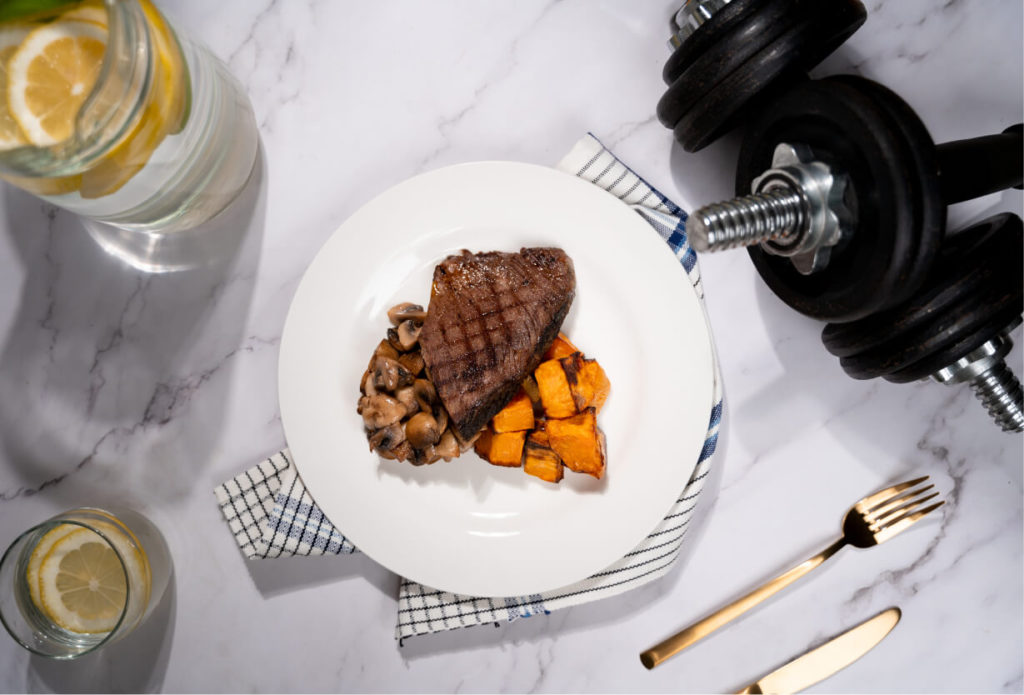 Healthy Meals for All
Thankfully, Fortify Meals has got you covered when it comes to healthier options that can suit everyone's needs. We realise that everyone has their own likes and dislikes. Some employees might be vegetarian or have allergy intolerances. That is why our Pick & Choose meal pack is designed for you!
You can choose from a variety of different dishes, cooked by our professional chefs, that are all healthy and calorie-counted, but most of all, tasty! From veggie-based meals to high protein options, the choice is ultimately yours as you know your employees best!
The best part is that the more you choose, the less you pay for each meal, making it a great deal for you too! You are the boss here!
Whether you want to treat your employees to a mid-week lunch or celebrate the start of the weekend, or you are organising a healthy and nutritious event, pick and choose the meals that you feel will best fit your employees' likings. We can assure you that they will not be disappointed and they will work twice as hard the following week!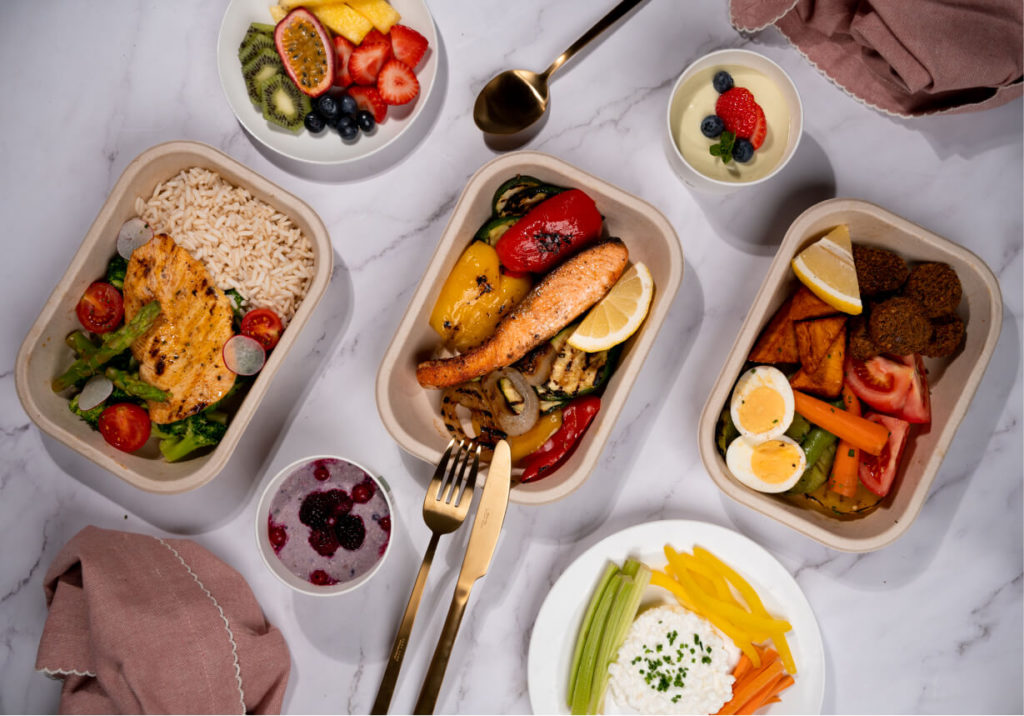 Other Ways to Promote a Healthy Lifestyle
While nutrition is super important when prioritising a healthy lifestyle, there are also numerous things, that might seem little, but are easily overlooked. A healthy lifestyle is also part and parcel with a work/life balance. An overworked employee is not a happy one. Promoting a healthy balance of work and life commitments is important for your employees' mental health.
Promoting physical exercise and activity is also beneficial. People spend most of their time idly sitting at a desk which means that physical activity is very limited during the day. Promoting a lunchbreak walk, a gym membership discount, or an activity after work hours could be the push that your employees need.
Keep an eye out on your employees' mental health. This might look like encouraging positive communication in the workplace or running a meditation course monthly. These little things will be a minor cost for your company that will mean a great deal to your employees' mental wellbeing.
Fortify Meals can help get your employees' nutrition in tip-top shape. If you are interested in our Pick & Choose meal pack, contact us today and we will get you sorted.
If you are looking for specific meal packs such as protein, vegetarian-based, and more, kindly visit our Meals page on our website to find out more information.