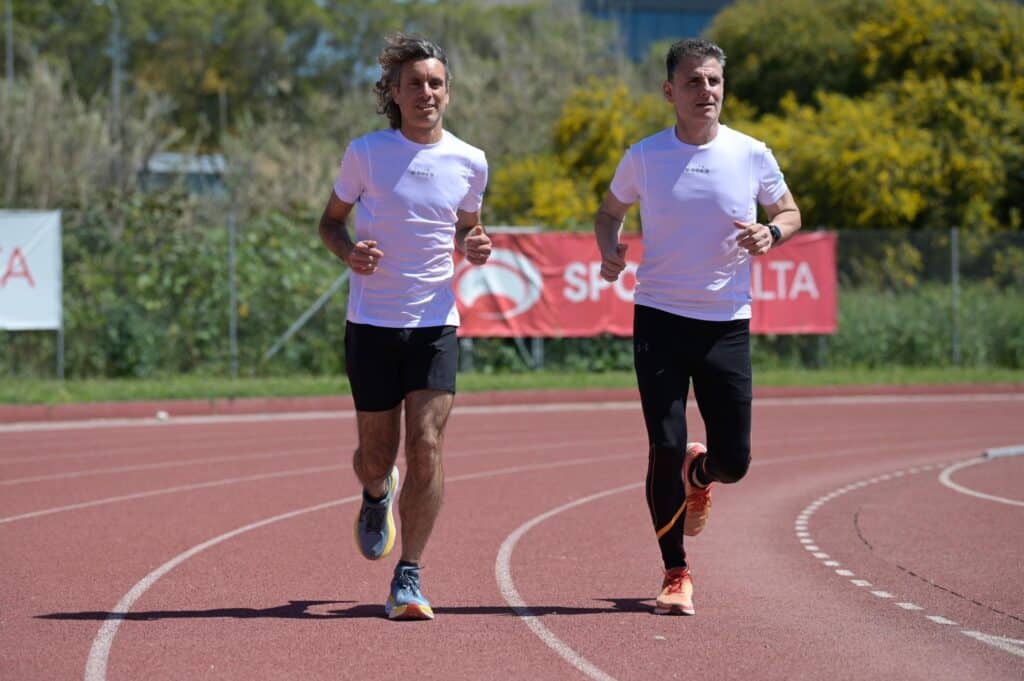 Meet Claudio Camilleri, activist, entrepreneur, and long-distance runner for a cause. Alongside his friend Daniel, Claudio took up the challenge of a 200-kilometre ultra marathon with a meaningful vision at the finish line: raising funds to provide weekly therapy for children at a local NGO.  We had the privilege of speaking with Claudio about his motivation, training, nutrition, and advice about this remarkable feat of human endurance and social service.


1. Congratulations on completing such an impressive feat! How did you and Daniel train for this ultra marathon, and what tips would you have for someone looking to take on a similar challenge?

Thank you for your kind words. Although these type of events usually require a 12-16 week training block, it is the accumulation of training over the years that gives me the opportunity to run such distances. The specific training for an event like this requires varied sessions amongst which running long, fast, uphill and slow together with a number of strengthening exercises. On average, I train 6 times a week and one must ideally sleep well and eat and drink well too.

It is important to approach such challenges in steps to teach your body and mind how to handle the various situations you will encounter. I would highly recommend scaling up kilometres or time, depending on what the challenge is, to understand your body well, and then choose where you want to push it towards.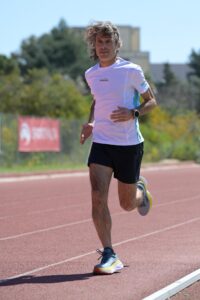 2. Can you tell us a bit about the children's charity you were fundraising for? What motivated you to choose this cause, and how can others get involved?

Fondazzjoni Sebħ is an NGO that runs seven apartments in four residential homes, a shelter for women escaping violence and their children, and a community social work service. It engages 80 workers to provide round-the-clock support for 41 children, aged three to 18 and beyond, as well as mothers and their children escaping violence.

The kids at the foundation have had their childhood marred by a myriad of issues, from neglect to parents with addictions, or being exposed to prostitution and pornography. The foundation I form part of, called Children in Need, has been working to provide these 41 children with weekly therapy for the next three years and this run was organised to make the public aware about these children and also to encourage them to contribute towards this cause. Those people who would like to donate can visit https://www.childreninneed.org.mt/donate-now.

This cause was selected since these children are not able to tap into consistent and immediate therapy, hence effecting their long term development. No child is ever at fault of the circumstances they have to live in, and hence our role was to equip these children with some additional tools to help them navigate their life ahead.
3. We all know that nutrition is incredibly important when it comes to endurance sports. What kinds of foods did you rely on to keep you going throughout those 500 laps, and how did you manage to stay fueled and hydrated for such a long period of time?

First of all each person must work to find what works best for them. Over the years I have tried my best to fine tune this process and after each of these runs one tries to learn something new. Personally, I try to rely on solids in the first part of the run by having some cereal, pasta, rice and fruit. These are accompanied by water and an isotonic drink. In the second part of the run, it usually starts to be come harder to take in solids, and so my intake of gels, salt tablets and softer fruits like bananas become easier to take in. It is absolutely vital to keep the nutrition and hydration going throughout the run since if the gut starts to fail, then it becomes nearly impossible to keep going. 

 4. Endurance sports like ultra marathons can be mentally and emotionally challenging as well as physically grueling. How did you and Daniel stay motivated and focused throughout the race, and what did you do to push through any difficult moments?
There is a lot of mental work required prior to the run. From my end I would dare say that most of the mental work needs to occur before I even commit to a challenge of this nature. Once the decision to go for it is taken, then it is much harder to turn back. As the day of the challenge approaches I find myself itching to start, since once you do, all the anxious moments, preparation and emotions are put aside with the sole aim of trying to achieve the goal ahead.

In such a discipline, the challenges lie in the decisions that need to be taken when things go wrong. I haven't heard of anyone facing such challenges who told me that they had no problems, but inevitably the discussion leads to all the things that were done to solve the issues faced at the different moments of the challenge.

Trying to visualise these issues and preparing on how to solve them is an important process required before the challenge.

In our case, the cause was always going to be one of the greatest motivators to keep going. Keeping the children in mind is always a great way of encouraging yourself to persist ahead. Finally the support of my family is one of the most motivating aspects that keeps me going.

5. Ultra marathons are often seen as a solo pursuit, but you completed this one with a friend. What was it like to have a partner to share the experience with, and how did you support and encourage each other along the way?

Although Daniel and I were at the forefront of this event, this does not reflect a fair view of the situation. There were many people who supported this cause, some of which spent many hours with us on the track. My wife was awake for all the 35 hours which meant that with my two power naps of 5 mins and 10 mins, I slept more than her during the event!

Undoubtedly, though, undertaking such an event with someone else is always very encouraging. Most of our time prior the event was focused on meeting people and companies to support us with the funds. Although this is not work related to the run, it starts to create a "bubble" around you especially as the day of the event approaches. On one end it starts to add pressure and on the other end, as the support and the funds flow in, it reminds you why you are doing this. In this respect, since we lived this period together, it creates a special bond that unites us towards the common mission. In this respect, before and throughout the run it was key to be empathic with one another whilst still making sure you are taking care of your own focus.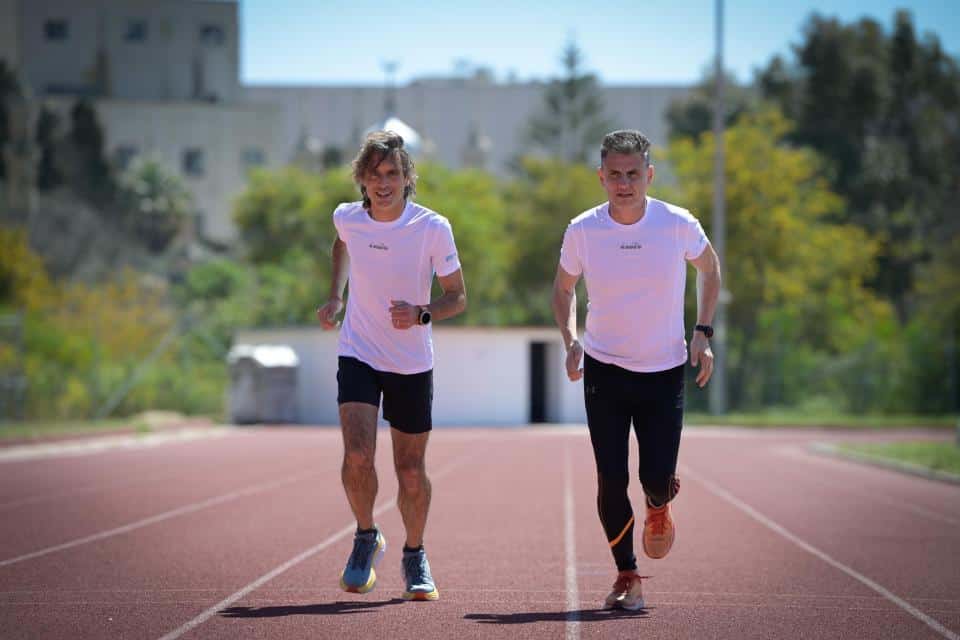 6. Ultra marathons are notoriously tough on the body, and recovery is a key part of the process. What steps are you taking to help your body bounce back from this challenge, and how can others optimize their recovery after endurance events?
Resting physically and mentally are vital to be in a position to bounce back and start enjoying running again. Trying to get some proper sleep over repeated number of days, and eating and drinking well are very important steps to take care of our bodies. Digesting what happened mentally, and yet keeping our feet on the ground is also an important process. Let us not forget that a run like this is a personal choice driven by the desire to do good but also to challenge oneself. On the contrary, kids that are going through such a trauma have no choice. Life has delivered massive challenges to them, and our role is to try our best to find ways on how we can try to support and improve their lives.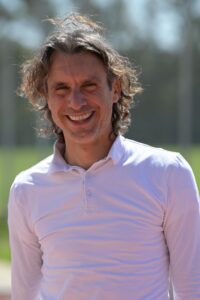 7. Finally, we're all about helping our customers be productive and achieve their goals. What advice would you give to someone who's considering taking on an ultra marathon or other endurance event, and how can they best prepare themselves for the physical and mental demands of such a challenge?

Whilst the training, eating and sleeping are a given, the mental approach is more challenging. The key trigger is the mental desire to proceed. Speaking to others that have experienced such events is a great source of information. Most people are ready to share these experiences very happily. For people who have not done extreme distances, starting with more approachable challenges will build confidence and give them the opportunity to learn more about both their bodies and their minds. This learning curve will ensure that throughout each step of their journey, they can make adjustments and if they desire, challenge themselves further.
 There are a million valuable lessons to be learned from Claudio's experience in this event that extend far beyond the race track. From the importance of consistent training and mindful nutrition to the enduring power of a community that unites to work tirelessly for a noble cause, this event has been a testament to the amazing capacity of the human spirit and generosity.
If you would like to donate to Claudio's inspiring drive for change, visit https://www.childreninneed.org.mt/donate-now.