Meet Yenz Cini, Valletta FC Goalkeeper. Yenz feels stronger and fitter with Fortify and here's why!
How did your career as a footballer start?
I started as a footballer at the tender age of 4. It has always been in our family, and I showed my love for football too at a very young age. Stared as a goalkeeper but at the age of 11 opted to be an outfield player. By coincidence, I was called up with the national team at 11 years old as a goalkeeper and stayed to train in that position.
Did you always know that you will be involved in sports?
Yes, I always knew that I would be involved in sports. I remember in school when the teacher asked what I wanted to be in life, and I would replay a football player. Also, every school essay had to involve sports to make sense to me. It's not just football but nowadays I also love to play tennis and ride my bicycle during my free time.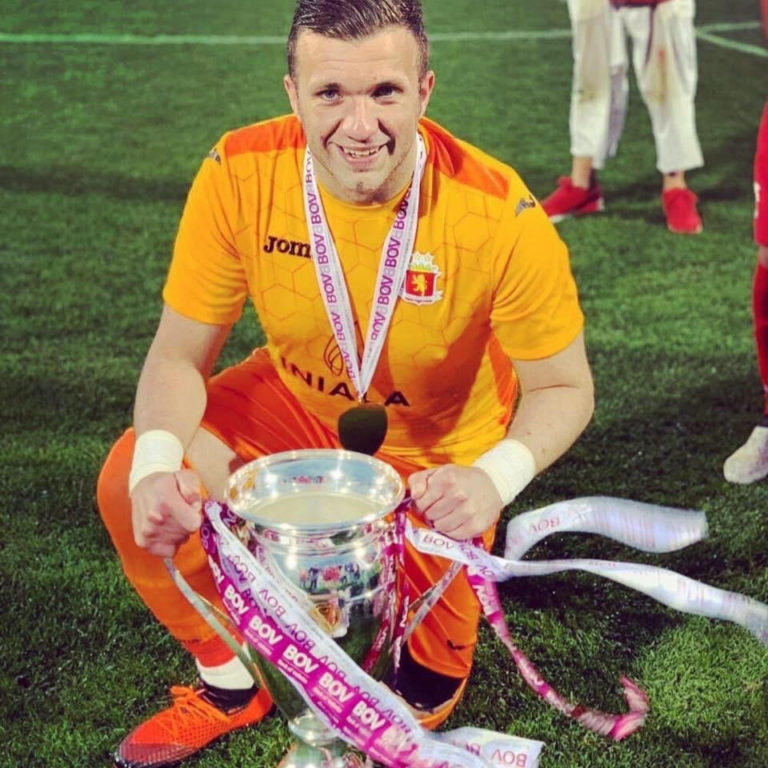 I always associate football with life, for some maybe an inspiration will be a Cristiano Ronaldo or a Lionel Messi. My inspiration will always be my mother, she is someone that really wants the best for you and that will put herself aside to see the best out of you, she is the only person in life that wants you to be better than her as no one can offer you that. I only wish that one day I'll be able to be at least half the parent she was for me and my sister. I will consider myself successful if I achieve that.
What are three reasons you like being part of a team sport?
The main reason is that when you're having a bad day, there is always someone to pat on your shoulder to tell you that you're not in this alone. Also sharing a dressing room with different personalities and different backgrounds to learn from. When there is success, the pleasure multiplies as you all know what sacrifices you and all families have made to reach that specific target.
In some major games, how do you handle pressure?
I love pressure, to be honest, pressure keeps me on my toes and makes me concentrate even more. For example, I love it when another opponent supporter calls me names and sometimes offends me as that makes me feel that someone wants to be in my place or better than me so that makes me always want to perform better at a higher level. In major games, I just like to be alone and concentrate in peace and focus on what's at stake, and then when that whistle blows I am fired up to perform. 
How is Fortify helping you to achieve your goals?
Fortify has helped me massively. It got me performing at my best level yet as it has made me realise how much nutrition is important to get the maximum out of your performance. Since I started Fortify, I feel much stronger each day and looking forward to getting the maximum out of my body each day as when there is good nutrition fed to the body, the sky is the limit.
What is the best thing about being on a Fortify meal plan?
The best thing is that your mind is always at rest. You know that the plan that you are given is professionally analysed and that you will never be bored of eating something specific as the meals are always different and of an amazing taste.
Tell us about one football moment that you will never forget
There are two moments, playing for Portsmouth at the age of 15 in England, and saving a penalty vs Tottenham. Also has to be my debut for my hometown club Valletta at the age of 17, not to mention representing the national team at all levels except for the senior ones.
What has been your biggest achievement to date?
My biggest achievement to date is winning the Premier League with Valletta and being nominated as best young player of the year at the beginning of my career.
Describe yourself in one line.
I describe myself as a loyal, humble, respectful guy with a will to win mentality.