Tasty and hassle-free! Food Delivery in Malta made easy!
We believe that living a healthy lifestyle is crucial for the quality of our lives, but staying healthy on a tight schedule can be challenging! If you ever tried to do your meal prep, you know how time-consuming it can be. We want to make it convenient and enjoyable for you around your busy schedule.
Our freshly launched pick & choose meals offer the flexibility that one is looking for! This will allow you to get nutritious and tasty meals without the hassle of daily meal prep.
These meals are incredibly easy to order and easy to just heat and eat! Food delivery in Malta is made easy with these meals. Simply select your preferred meal pack, choose from 4, 6, 8 or 12 meal bundles, place your order online and have the meals delivered FOR FREE straight to your doorstep!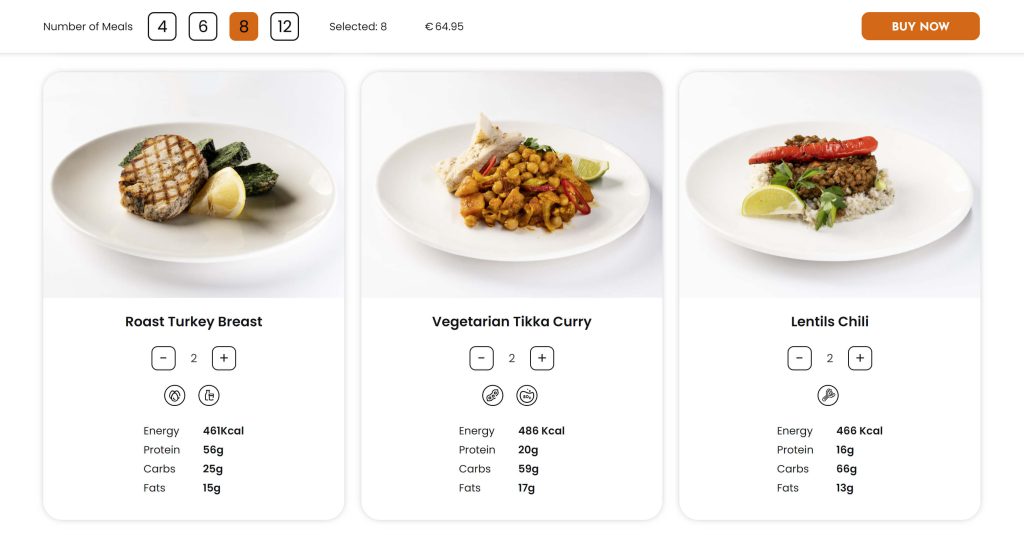 The meals are varied and you can pick & choose between different meals with no restrictions. What's more, is that it is very easy to know how many calories and macros you are consuming as all meals have these details written on the website. This makes it more convenient for anyone who is trying to stick to a calorie deficit or, alternatively, trying to build muscle by eating the right macros.
With Fortify Meals, you can enjoy the countless hours saved by skipping your meal prep. Because there are more meaningful things in life than sourcing recipes, shopping for groceries, cleaning and cutting ingredients, cooking, and washing dishes!